There are many ways to keep your business organized using technology. When it comes to keeping track of time, or attendance, organizing tasks, even invoicing, and marketing there is an almost endless variety of POS Apps that you can incorporate into your business.
Below are the apps Colibri Digital Marketing, a small B Corp certified digital marketing agency in San Francisco, finds most useful for their business.
Let's take a look:
---
Project management: Asana
If you are looking for an app that can assist with team collaboration, Asana is the app to get. Asana is excellent in helping with work management and assignment while keeping track of tasks. It can help your team manage both tasks and projects all using just one simple tool. Asana also gives your team the ability to communicate directly about tasks in the app, delegate work to teammates, create projects, and even input project deadlines and estimated work time.
Asana is free to use and up to 15 people can use it at once. Asana does offer premium features, but you would have to upgrade to enable administrator capabilities. Asana allows the entire team to remain focused on their goals and daily tasks that will help grow their business. You can try Asana out for free directly from their website. For more info on organizing a project, check out this article. 
---
Accounting Software: Quickbooks
Quickbooks allows companies to keep track of expenses and sales. It also helps your company to stay on top of any daily transactions. It is a great tool that can be used for filing taxes, generating reports, paying bills, and even sending invoices to customers. It's perfect for all of your accounting needs. Many small to medium-sized businesses benefit the most from using Quickbooks. You can use a cloud-based version that features payroll options. There are also different plans and pricing that you can choose from before you install Quickbooks for your company to use.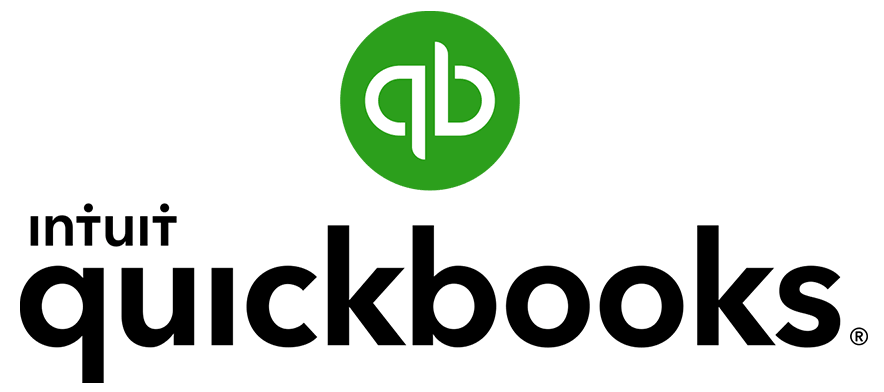 ---
Office Productivity Suite: Google Drive
You have probably used google drive before but do you know how to use it to best suit your business? Google Drive is great for keeping track of documents and presentations, sharing documents and presentations, organizing files and keeping different clients' important information separate and organized. Colibri Digital Marketing  CEO, Anna Colibri, says, "I practically live out of G Suite. I work in G Suite every day, all day, and so does most of my team."
---
Analytics: Google Analytics and Data Studio
Google Analytics and Data Studio are great for keeping track of your website analytics. It's easy to use and understand. For Colibri Digital Marketing, it helps them keep track of their clients' analytics to see how they can improve their website for better results while also being able to easily measure those results. Google Analytics can help your business see who your audience is and what social apps you can use to connect with them. It also helps you see what website content is hurting or helping you achieve your goals and get better results. 
---
Team communication tool: Fleep
Team communication apps have been on the rise for quite a few years already. Fleep is one of these
team communication
tools that helps streamline your team's communication, whether you are colocated or distributed. Fleep allows for asynchronous collaboration that will help your team strive.
With Fleep, you can chat with your team in groups and on 1:1, and you can also use its lightweight collaboration features to get work done. You can create and assign tasks, created pinned messages for important notes and start a video call when necessary. Additionally, you can forward emails to any Fleep conversation, which helps you keep all important information in one place.
---
Video Conference Software: Zoom
So much video conferencing software, so little time. Colibri Digital Marketing uses Zoom because it's more reliable than most and takes a snap to set up and use. It's great because it has recording capabilities as well so that if someone cannot attend a meeting they can easily get all the information. Zoom can have hundreds of people on one conference without any issues and has many different formatting options to suit the needs of the call.
For example, the host can mute everyone. This would be helpful in a situation where someone is giving a presentation to a large group of people. They offer easy to use screen sharing technology so it is great for giving presentations or training. It also has a chat box which makes sharing information, for example, website links or documents, quick and hassle-free.
---
Spreadsheet on Steroids: Airtable
Airtable is an application that is a part spreadsheet and part database that allows businesses to organize all their work the way they would like it. Airtable also gives you the tools that you need so you can create a workflow that is perfect for your team. It also will start you off with templates that you can use as a guide for project management and even marketing and communications. They also offer different plans having different features depending on the needs of your business.
Airtable gives you the ability to organize anything with anyone from anywhere. You can group projects by the owner, status, or any other criteria of your liking. Gusto provides you with a calendar view so that you can focus on milestones and key due dates. You can even take advantage of a stacked cards" choice which allows you to push projects and tasks to completion.
---
Scheduling Software: Calendly
If you dislike back and forth emails, you can now use Calendly to schedule meetings without all of the extra unnecessary steps in between. Setup is entirely easy. You will start off by letting Calendly know what your availability preferences are, and it will take care of the leg work for you. You will then have the ability to share your link with whoever or post it on your website. Once they choose a time, that event will automatically get added to your calendar. It works like a charm and saves a lot of time. It also works with Salesforce and Zapier apps. It is an excellent tool that works great for companies that have teams.
The best part about Calendly is that it is free. It can even connect with up to six different calendars of yours automatically and help connect you with your best prospects and clients. You can hold one-on-one meetings, group meetings, collective meetings, and round-robin meetings. Personalize it by choosing buffers, daily limits, and minimum scheduling notice.
---
Time Tracking
Online time tracking & invoicing tool. They offer time tracking for your projects which you can convert into invoices. They are also integrated with Basecamp & Trello. You also have the ability to see how utilized your team is and if you are hitting your time tracking targets on all your projects.
---
Troop Messenger
Troop Messenger helps to collaborate and communicate effectively with instant messaging, screen sharing, video conferencing, and much more
features to work efficiently and increase productivity
---
The apps above are what Colibri Digital Marketing uses every day. For those who want to know how to keep your business organized, these apps will help without much effort on your part. Most of the work is done through the apps. They allow you to schedule meetings, keep track of tasks, communicate with other team members, manage time, invoice, file taxes, and much more. Some work better in small businesses, and others are great for all different size businesses. You can also choose from a variety of different plans and pricing to meet the needs of your company. Most of these business apps can be purchased and downloaded directly online.
---
HR and Payroll Management Platform: factoHR
For every business, its employees are the true asset. And so it is pretty essential to handle all the employee-related tasks in the best possible manner. To satisfy this concern, factoHR is the right choice to simplify and automate all the day-to-day tasks of HR professionals. With this cloud-based solution, all the duties of the HR department, including employee attendance, leave, expense, and performance, get streamlined.
The platform ensures to remain lawfully compliant, generate automated reports, calculate arrears automatically, generate multilingual payslips, and many more to make the payroll process more efficient and error-less. All your worry about salary calculation will get over as this tool combines all the data consisting of attendance, leave, income tax, reimbursement, and wage revisions. A separate mobile app and ESS portal are also provided to empower both the employers and the employees by improving the accessibility of the required data. All these features together help save your precious time to better focus on your company's vital tasks.
How About You?
Let us know what your favorite apps are for keeping your business organized and profitable. If we're missing out on anything good, we want to know!
Could your business benefit from working with a digital marketing brand consultant? Click here to book a free digital marketing strategy session with Colibri Digital Marketing.